Are you an outdoorsy person looking to work in the glamorous world of Septic Services? We got you. Why work with Legacy?
Top Quality work – Attention to excellent customer service
You'll almost always be home for dinner
No mandatory on-call weekends (but if a homeowner has an emergency – we'll ask you)
Competitive Pay based on attitude and experience.  Holidays and Paid Time Off.
Benefits:   Insurances – Carefirst medical, dental, life, and disability
Company paid IRA (retirement) – 2% paid by the company and employee may contribute as allowable by law
Here are a few other fun perks of working with Legacy Septic
Your home receives one free septic tank pumping every two years within our service area
Uniforms – Legacy does not charge our team for a large variety of top-quality uniform options (shirts, jackets, coats)
Share Our STARS!!  If you're mentioned by name in an Online Five Star Review, you can choose a $15.00 gift card OR ½ hour paid time off!
Legacy will match up to $25.00 for your children's fundraisers
If you'd like – You can get paid to work a trade show or community event
Training both by the company and MDE, MOWPA, and other agencies
Trucks & Equipment – Legacy vehicles and equipment are well maintained
What to expect
After you submit your resume – Within

 

two business days, we will ask you to

 

complete an application or let you know that we don't appear to be a fit for each other.
After you submit your application – Within two weeks, we will ask you to come in for an interview

 

(please bring your driver's license, social security card, and Medical DOT card if applicable), or we'll let you know that we don't appear to be a fit for each other at this time.
After the interview, we'll see if we're a good fit.   There may be a second interview which we would invite your spouse/partner to attend to address any questions that she/he may have.
You may be offered a paid day to "Ride Along" to ensure you like doing this work as much as we do.
If a job offer is accepted, we'll provide your offer letter, order your uniforms and give you a Legacy "Swag Bag."
First Day – keys, cards, introductions, and OTJ training.  Welcome to Legacy Septic!
Pumpers get lots of FLEXIBILITY. Because you (mostly) work independently, if you need off for your child on Tuesday but will work Saturday – that's usually fine. If you want to work 4 ten hour shifts one week, that's usually doable.
"What do I like about working with Legacy?  Everything.  Coworkers are great; jobs are fun to do.  Our jobs can provide challenges that you have to think about in order to get the job done correctly.  I can keep going…"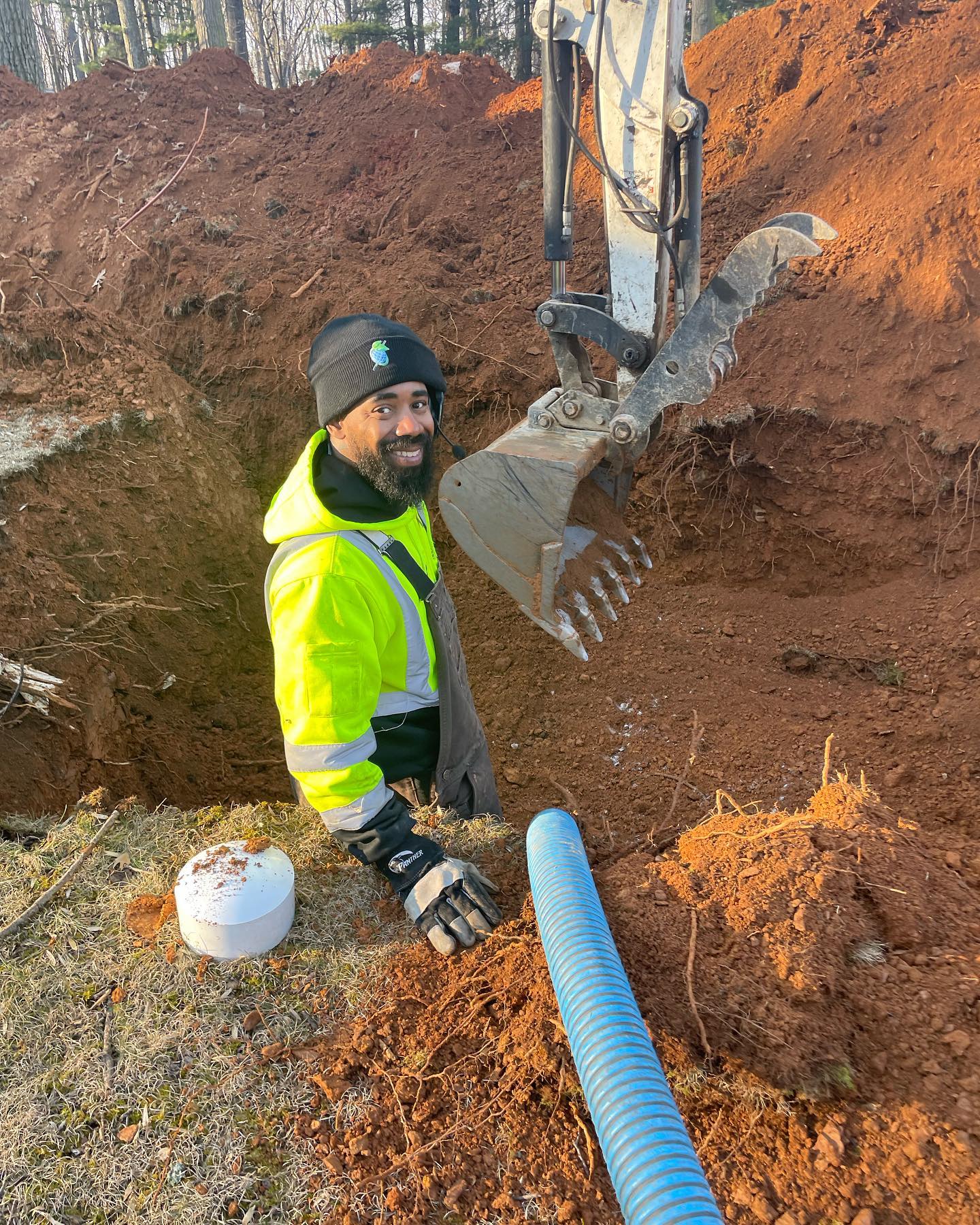 "What I like most about working at Legacy Septic is that I feel like my bosses treat me and care for me as an individual and not just an employee. So many times they have offered and given me help with things in my personal life where any other place I've ever worked at would not have."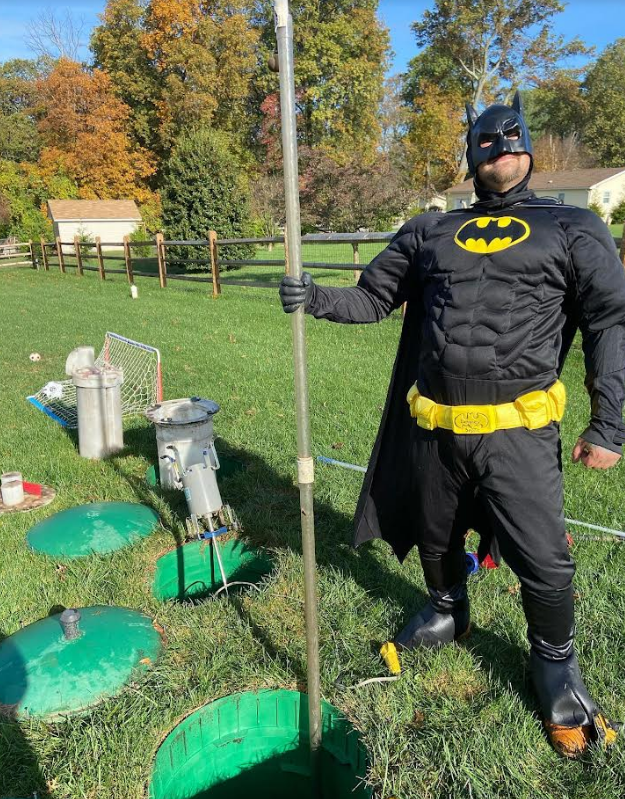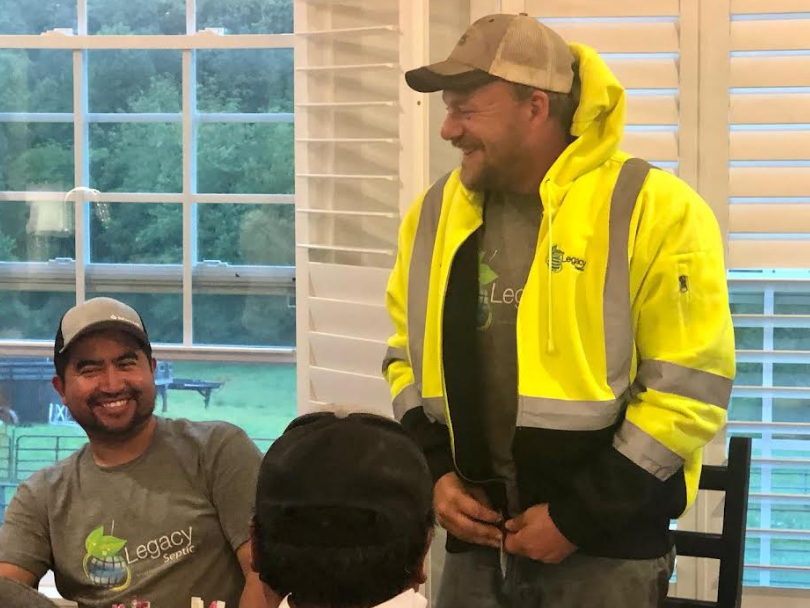 "… every day is different and it's NEVER boring! I have learned SO MUCH since working here. I came in as someone who knew next to nothing about septic and everyone was happy to take time to teach me and help me understand what we do and how we do it so that I can speak intelligently to our customers. We are also always learning new ways to improve what we do. Anytime I have a suggestion about a way to do something differently in order to make is easier, more efficient, or add value, my suggestions are always taken seriously. It's great working in a setting with people you can get to know and who care about you as a friend and not just as an employee. After I started working here, I went back to school to finish my degree. Not only have they worked with my school schedule, but they have been supportive of my school need and super encouraging of me and my studies!"
Service Oriented. Community Driven.
Proudly serving Carroll, Baltimore, Howard and Frederick Counties for over 35 years!
To learn more about your septic system, join us at our septic 101.