When your kitchen sink is clogged, the toilet is backed up, and water is rising to nerve-wracking levels – call Legacy Septic's drain doctor.
There's not a drain or blockage our drain cleaning service can't handle.
We do it all:
Sink clogs
Shower clogs
Garbage disposal clogs
Storm drain back-ups
Pipe clogs
Sewer and drain service
Hydro jetting services
And more!
Some of the usual drain clogging suspects include:
Kitchens
FOG (fats, oils, grease) can wreak havoc on your kitchen pipes and garbage disposals. Grease hardens and sticks to pipes, leading to blockages. Additionally, many homeowners mistakenly believe a disposal can handle anything you throw at it – and that's just not the case.
Bathrooms and Showers
Flushing wipes, paper towels, hygiene products, and anything other than toilet paper, can stop up toilets and make potty breaks the Number 1 problem in your life.
Hair clogs your tub drains; resulting in slow-running drains and swampy water to pool around your feet when you shower.
Unclogging Drains For Over 20 years
Legacy Septic offers more than 20 years of drain cleaning experience, ensuring thorough, efficient, and expedient service that will get your pipes back in working order as quickly as possible.
We regularly unclog pipes for homeowners, helping them to prevent and avoid:
Slow-running drains
Foul odors
Pooling water
Our clogged drain service team is frequently able to identify your problem over the phone and will offer a free estimate before arrival.
If your clogged drain is caused by a possible defect or broken sewer line running from your house to your septic system, our crews can also troubleshoot and provide a repair estimate.
Contact Legacy's drain doctor today at 410-840-8766.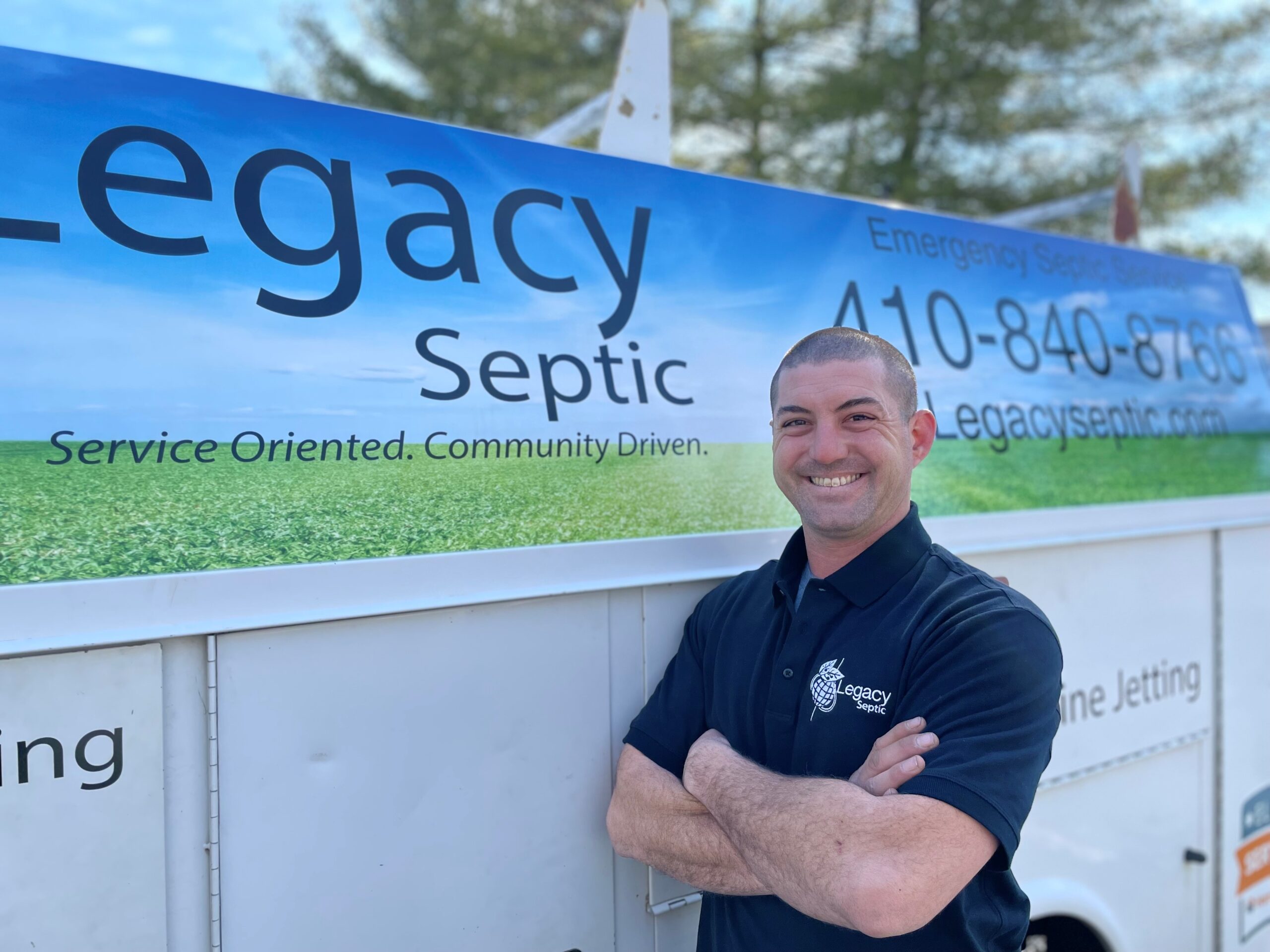 Call now to talk to our Drain Cleaning Expert! 410-840-8766
Or, fill in the form below and someone will get back to you ASAP.
Service Oriented. Community Driven.
Proudly serving Carroll, Baltimore, Howard and Frederick Counties for over 35 years!
To learn more about your septic system, join us at our septic 101.