Legacy Septic & Excavation is proud to offer two annual College Scholarships, one to a Winters Mill High School and one to a Westminster High School student who is a graduating senior and who has shown an interest in Environmental Science.   Our Winters Mill scholarship is in memory of Jake Offutt who passed away from brain cancer following his freshman year of high school.   The WMHS Class of 2018 is Jake's graduating class and we remember him through this scholarship as well as through the organization that his loved ones have created in his honor, www.jakeoffuttfoundation.com/.  Our Westminster High School scholarship is in memory of Megan Estey who passed away from brain cancer in February 2010.  Megan is also remembered through "Hope for Megan" www.carrollcommunityfoundation.org.
Scholarship details and application procedures are available in through the Community Foundation of Carroll County website, or you can download it right here from our website.   The submission period typically runs between January 1st until May 10th, but can vary year to year.  Applicants have been required to submit transcripts, academic and character references, school and community activities, and a 300 word essay.  While your family does not need to be a Legacy customer to apply, preference may be given to students sponsored by a Legacy Customer (family member or friend).  Thanks and Good Luck!
Scholarship Winners
Congratulations to the Class of 2018 scholarship winners! Legacy Septic & Excavation has awarded our first $250.00 college scholarships. In this our inaugural year, participating Westminster area high schools include Westminster High School and Winters Mill High School. Westminster High School's Scholarship was given in memory of Megan Estey, Class of 2011 and was presented by her mother, Joanne Eisenstadt. Winters Mill High School's Scholarship was given in memory of Jake Offutt, Class of 2018 and was presented by Jake's parents Joe & Leah Offutt.
The recipients of these scholarships are as follows:
Westminster High School, Abigail Bollinger
Winters Mill High School, Pieter Heyn
Thank you so much for selecting me for the Legacy Septic & Excavation Scholarship.  It is such an honor to be awarded a scholarship in the memory of Meg as well as meeting her wonderful mother!  I hope to do them proud with my future plans!  Thanks again
Abby Bollinger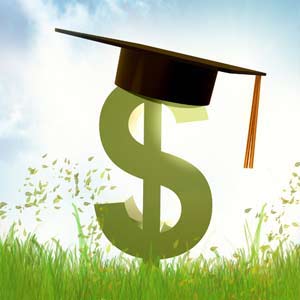 Septic 101 - Learn more about your septic system by attending one of our Library Talks!
​
Carroll County Public Library speaking schedule 2018. All sessions begin at 7:00pm. 
Sep 10 – BAT Class @ Eldersburg
Sep 20 –

 CANCELLED

Oct 11 – Septic class @ Finksburg
Oct 30 – Septic class @ Eldersburg
Nov 6 – Septic class @ North Carroll
FREE KidCare is always provided
Registration is appreciated but not at all necessary
Service Oriented. Community Driven.
Proudly serving Carroll and Surrounding Counties for over 35 years!
Licensed in Baltimore, Carroll, Howard and Frederick Counties
Contact Us!
Telephone: ​410.840.8766
Email: : info@legacyseptic.com
Text: 240-372-2744 ​​​
© 2018. All Rights Reserved.