Septic Preventive Maintenance Services
Septic Preventive Maintenance
REDUCE Chance of Emergencies
RECEIVE Premier Customer Attention
REDUCE the Need for Corrective Maintenance
SAVE on Parts purchased!
Sewer Ejection Pump Preventive Maintenance Program
Recommended every four years
Does your home's septic system include a SEWER EJECTOR PUMP?
Sewer ejection pumps are typically installed in basements that have bathrooms or laundry rooms below the sewer line.   They pump waste into the main septic line.  Your owner's manual is a good resource, and a licensed professional should check your sewer ejector pump regularly.  There are a few things that you can do to help extend the life of your sewer ejection pump.   The top of the sump basin should be sealed properly so that no waste or smell can be emitted.  If the seal is not tight and effectively sealed, please consult with a professional.
Sewage Ejector Pump Maintenance
Venting: Presence of adequate tank venting. Openings in the tank itself may discharge odors, dangerous sewer gases, or even bacteria and sewage backup into the room. If a vent is omitted, when the pump is running it will create an unwanted vacuum in the sewage reservoir.
Presence of each of the components shown in the sketch above
Evidence of leaks, exposed wires, unprotected openings into the pit
Evidence of backups or overflows which may show recent failures
Pump operation: turn on a nearby plumbing fixture to fill the reservoir tank, observe the pump operation, turning on and off normally
Damaged ejector/grinder pump reservoir or basin: the fiberglass or plastic container should be intact, with no cracks, breaks, improper holes, or other damage. Some basins are made of cast iron and use a cast iron lid. The lid should fit securely, be of the proper material, and not be leaking.
A check valve on the discharge line is needed at the discharge line (as we show in the right hand photo above). Unless a check valve is installed, when the septic pump motor turns off you'll hear a large volume of water running backwards into the pumping chamber from the discharge line, causing the pump to turn on again too soon or even to cycle continuously.
Sandmound Preventive Maintenance Program
Recommended every four years
Thoroughly pump septic tank (if necessary, at additional $265.00)
Empty the pump tank
Clean pump station with pressured water
Check operation of floats and alarm
Fill pump station with clean water
Remove plugs from sandmound and flush system. Install clear sight tubes on riser pipes in order to check pump head pressure and set to design pressure as necessary.
Install plugs, clean up and check grass growth over system – note observations.
NOTE: If head pressure is above design specifications, lateral holes may be (or may be becoming clogged). System may need to be jetted or snaked with brush.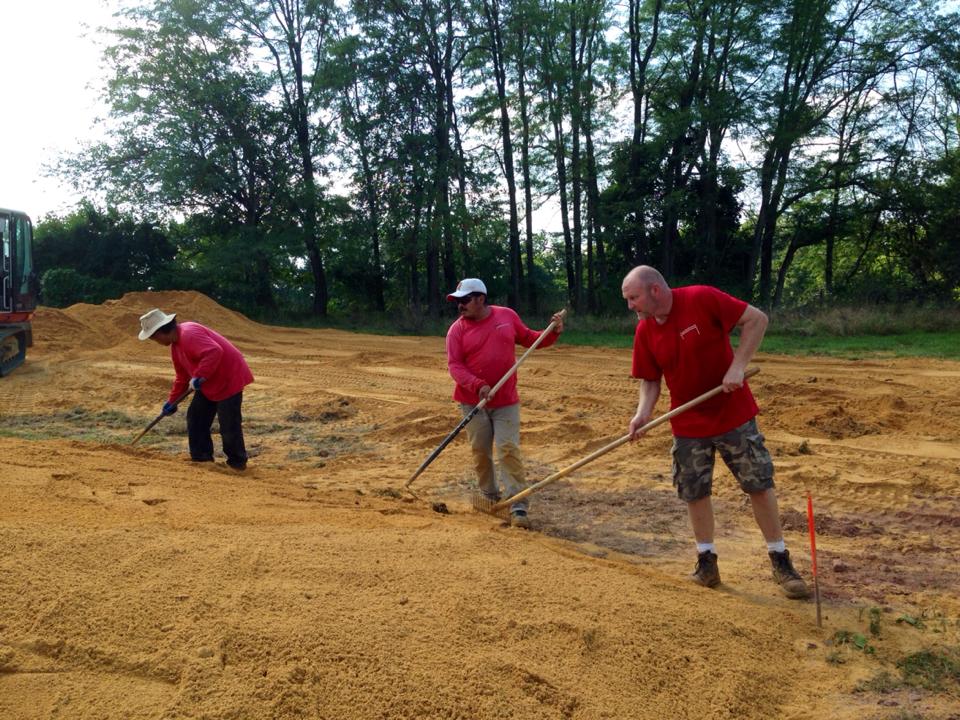 BAT (Norweco) Septic Maintenance Program
Measure solids in trash tank and assess overall condition of trash tank
Check aerator operation
Check aerator air delivery
Check aerator power consumption
Inspect aerator chamber contents
Clean aspirator tip
Clean stainless steel aspirator shaft
Check electrical connections
Remove two part filter system
Clean both filters and reinstall
Inspect outlet coupling
Inspect liquid level in tank
Clean fresh air vent
Complete three part service record
Hang notification on front door or speak with customer
Enter service record MDE and County Health Department mandated reporting system.
Read more about our BAT Septic Maintenance
Items not covered: Tank pumping when required, repairs or parts, service calls or repairs due to disposal of restricted items into BAT System.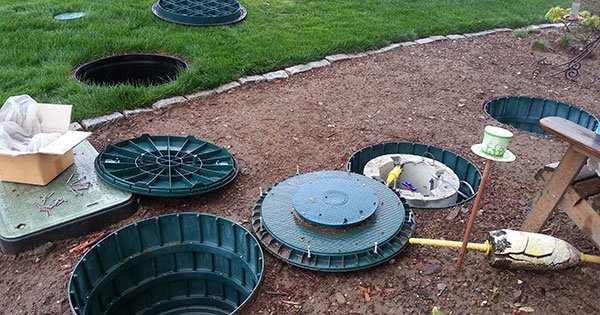 Read more about our BAT Septic Maintenance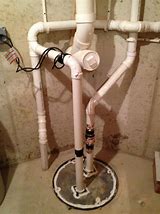 Tips!
 TOILET PAPER ONLY
Toilet paper is the only thing that you can safely flush.
AVOID Flushing…
FLUSHABLE WIPES!  – NO WIPES!
COFFEE GROUNDS
EGG SHELLS
PRODUCE STICKERS
FEMININE HYGIENE PRODUCTS
PAPER TOWELS
RAGS
SOLVENTS, PAINTS, TURPENTINE, NAIL POLISH, POLISH REMOVER
FLAMMABLE OR EXPLOSIVE SUBSTANCES
CORROSIVE SUBSTANCES THAT ARE EITHER ACIDIC OR CAUSTIC
PRESCRIPTION AND OVER-THE-COUNTER MEDICATION
GREASE (This includes your garbage disposal).  Grease can harden and stick to pipes and can eventually lead to blockages.
Service Oriented. Community Driven.
Proudly serving Carroll, Baltimore, Howard and Frederick Counties for over 35 years!
To learn more about your septic system, join us at our septic 101.