Homeowners
If your septic tank failed, or you know someone whose did, you are not alone. As a homeowner, you are responsible for maintaining your septic system. Proper septic system maintenance will help keep your system from failing and will help maintain your investment in your home. Failing septic systems can contaminate the ground water that you or your neighbors drink and can pollute nearby rivers, lakes and coastal waters.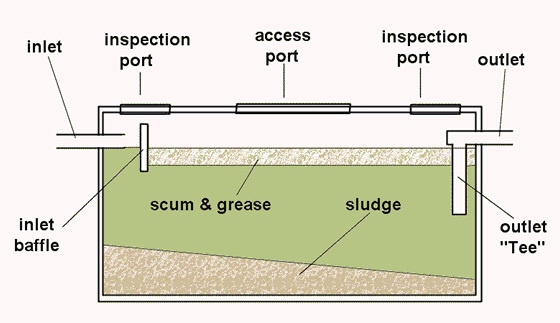 What to Expect
​Once you've signed your contract, Legacy will contact your local County Health Department and request your properties septic system records, this can sometimes take up to two weeks for us to receive your records, unless it is an emergency.
When we have your records, we will contact you to schedule your appointment.  On the day of your septic services, we dispatch our technician to pump the septic tank. He will draw a map of the septic location along with any unusual circumstances including the amount of hose needed; he will also take measurements and note any concerns. It would help us to know how frequently you pump the septic tank.
Our expert technician will review the notes & measurements made in your property file and will make any recommendations or concerns if necessary.
A few months later, you'll receive a packet contacting a blue folder as suggested by the Maryland OnSite Waste Water Professionals, along with your County Record and other pertinent information. We'll also note our service date which we encourage you to record each time we service the property.
If you sell your property, this file is a great resource for your realtor to show current maintenance of your system.
Service Oriented. Community Driven.
Proudly serving Carroll, Baltimore, Howard and Frederick Counties for over 35 years!
To learn more about your septic system, join us at our septic 101.