Sewer Ejection Pump Maintenance
Sewer Ejection Pump
REDUCE Chance of Emergencies
RECEIVE Premier Customer Attention
REDUCE the Need for Corrective Maintenance
SAVE on Parts purchased!
Your home's septic system includes a SEWER EJECTOR PUMP.
Sewer ejection pumps are typically installed in basements that have bathrooms or laundry rooms below the sewer line.   They pump waste into the main septic line.  Your owner's manual is a good resource, and a licensed professional should check your sewer ejector pump regularly.  There are a few things that you can do to help extend the life of your sewer ejection pump.
The top of the sump basin should be sealed properly so that no waste or smell can be emitted.  If the seal is not tight and effectively sealed, please consult with a professional.
TOILET PAPER ONLY
Toilet paper is the only thing that you can safely flush.
AVOID Flushing…
FLUSHABLE WIPES!  – NO WIPES!
COFFEE GROUNDS
EGG SHELLS
PRODUCE STICKERS
FEMININE HYGIENE PRODUCTS
PAPER TOWELS
RAGS
SOLVENTS, PAINTS, TURPENTINE, NAIL POLISH, POLISH REMOVER
FLAMMABLE OR EXPLOSIVE SUBSTANCES
CORROSIVE SUBSTANCES THAT ARE EITHER ACIDIC OR CAUSTIC
PRESCRIPTION AND OVER-THE-COUNTER MEDICATION 
GREASE (This includes your garbage disposal).  Grease can harden and stick to pipes and can eventually lead to blockages.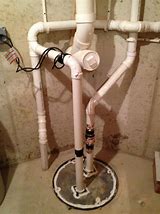 Septic 101 - Learn more about your septic system by attending one of our Library Talks!
Learn how to maintain your home's most expensive appliance.  Pre-Register using the form below and attend the seminar to receive 10% off your next routine septic pumping.  Attend the class, without registering and receive 5% off your next routine septic pumping.
Carroll County Public Library speaking schedule 2019. All sessions begin at 7:00pm.
November 5th - Taneytown - BAT? What's That?
November 19th – Finksburg – Septic 101
Service Oriented. Community Driven.
Proudly serving Carroll and Surrounding Counties for over 35 years!
Licensed in Baltimore, Carroll, Howard and Frederick Counties
Contact Us!
Telephone: ​410.840.8766
Email: : info@legacyseptic.com
Text: 240-372-2744 ​​​
© 2019. All Rights Reserved.